Registering Your Study¶
Info
You must request access before you can register your study.
Also, if you have not already done so, create an account with CEDAR (choose the "Register" option to quickly set up an account). You will need a CEDAR account to complete the registration process. Note that your CEDAR User UUID can be found at the top of your CEDAR profile page.
Info
This video highlights the next step in registering your study on the HEAL Data Platform. Registration with the HEAL Platform is necessary for compliance with the HEAL Data Sharing Policy. Written instructions are below.
Upon receiving notification that you've been granted access to register your study, please proceed with the steps outlined below.
Step 1: Login to the HEAL Data Platform¶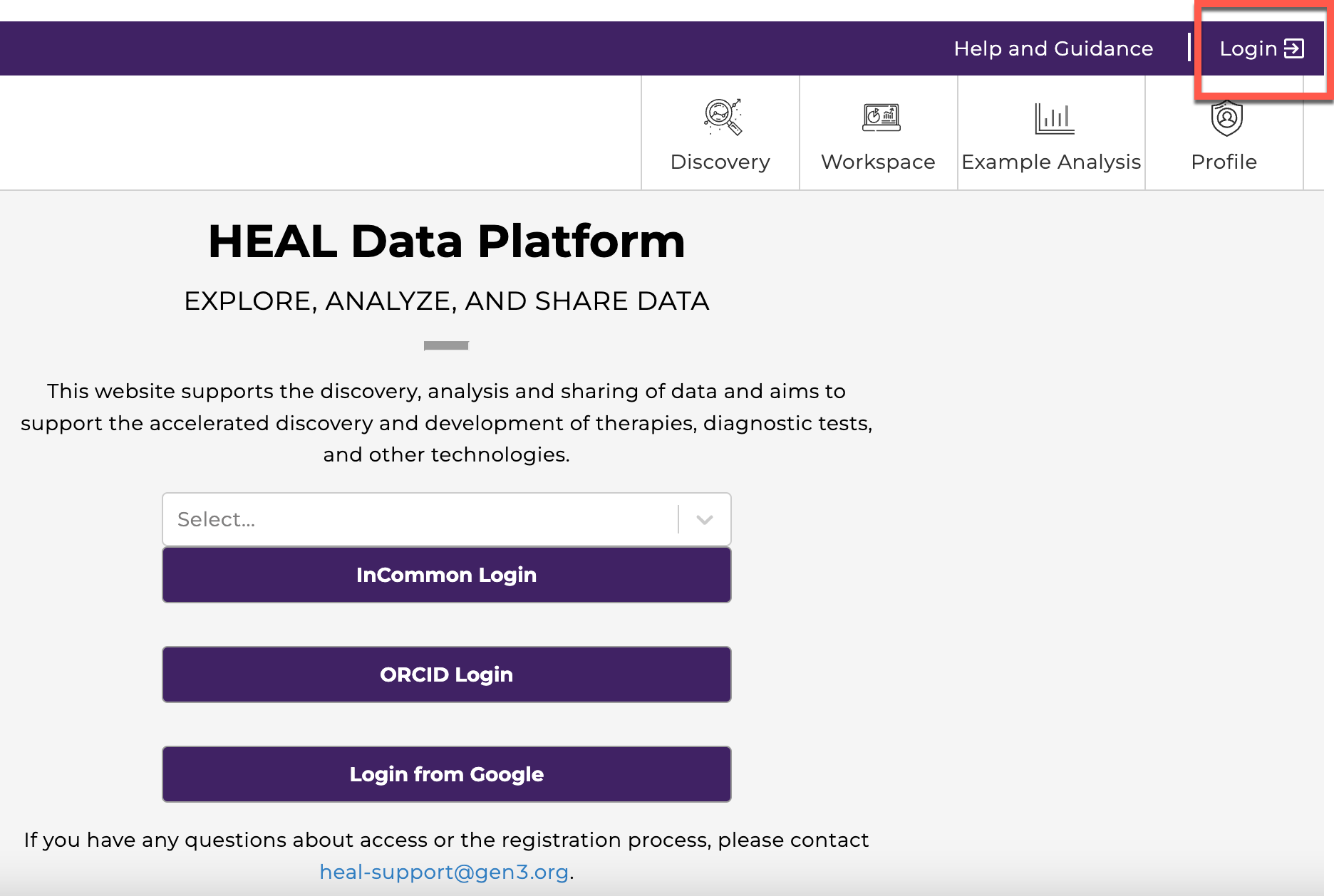 Step 2: Find your study¶
From the Discovery Page, find the study you wish to register:
Step 3: Complete the Study Registration form¶
Alternate steps to register a study: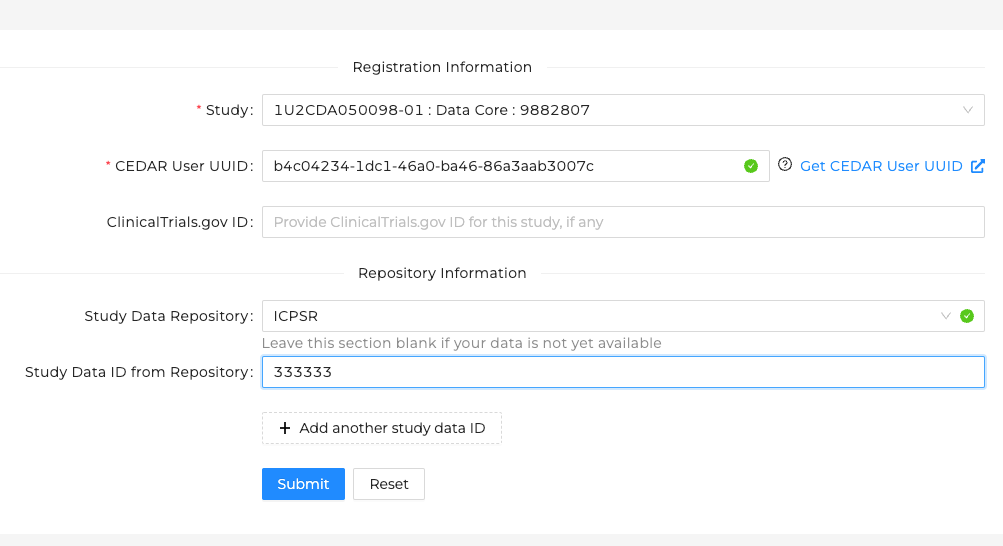 Next Steps: Fill out your CEDAR form¶
The act of submitting the study registration form will result in the creation of a metadata input form within your CEDAR account: